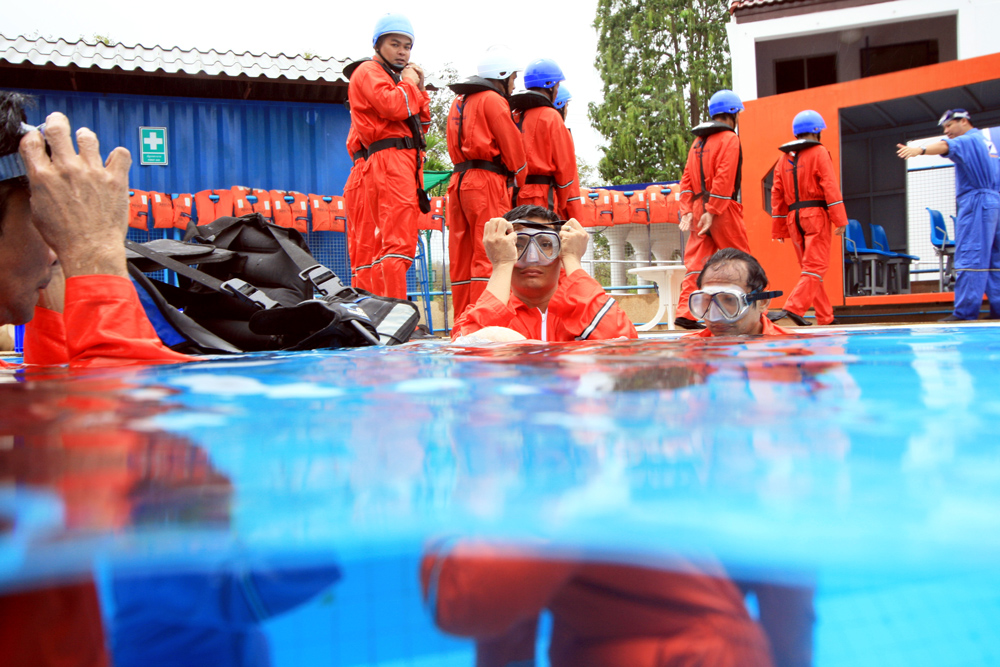 This course is designed to meet further emergency training requirements for oil & gas industry personnel.
Delegates are given further training to enhance existing knowledge.
Delegates must possess a current BOSIET/FOET certificate or equivalent
Delegates possessing a prior BOSIET certificate and wishing to maintain their certification.
An OPITO-approved Further Offshore Emergency Training certificate will be issued on successful completion of the course. This certificate is valid for four years.
• Helicopter safety and escape
• Actions to be taken in a helicopter emergency
• Operation and use of emergency breathing systems
• Firefighting and self-rescue
• Operation of hand held portable fire extinguishers
• Use of respiratory protective equipment
• Emergency first aid
Students will need to bring a valid photo ID. All delegates must bring swimwear.