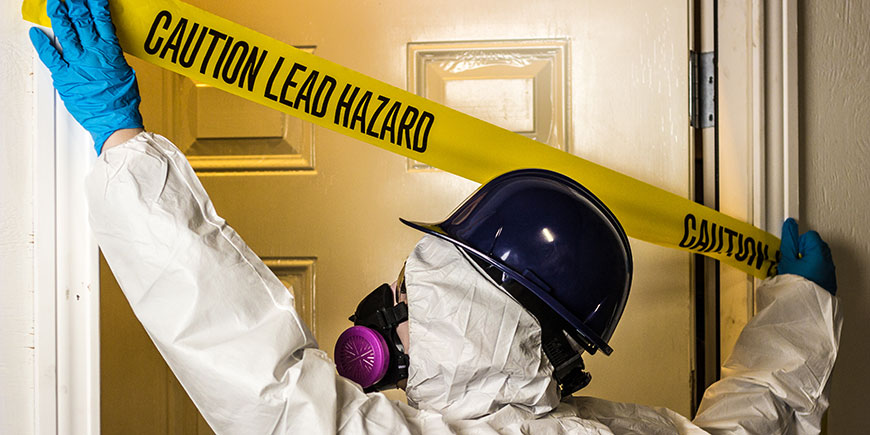 This Lead Renovator (RRP) Initial Certification course is 8 hours in length and includes lead safety training approved by the EPA or applicable EPA-Authorized state program for Houston and surrounding. Any contractor performing qualifying work on pre-1978 homes or child-occupied facilities in Houston Texas must employ at least one EPA Lead-Safe Certified Renovator who has successfully completed this training. Companies must also process an application to become an EPA Lead Safe Certified Firm. The course concludes with a certification EPA Lead-Safe Certification Program exam.
As of April 22, 2010, anyone who performs renovations, repairs, or painting in pre -1978 housing or child-occupied facilities must be Lead-Safe Certified by the EPA or an EPA-Authorized state. Individuals and firms that are not certified could face fines of up to $37,500 per day.
This course is composed of classroom lecture and hands on training
Any worker who encounters lead in the workplace
Recertification every 5 years
• Teaches the health problems related to lead, why lead is a problem you need to deal with, and who is put at risk if renovations are not handled correctly.
• Teaches what EPA and HUD rules require of Certified Firms and Certified Renovators.
• Teaches how to determine if lead-based paint affects your work, and how to educate owners and residents in target housing, or owners and adult representatives in child-occupied facilities about how the work will affect lead in their property. This module also discusses how to plan the work so that it is lead safe.
• Teaches how to properly set up the work area so that dust and debris created by your work do not contaminate the property and leave behind lead dust.
• Teaches how to work in a lead-safe manner and what practices are prohibited by the EPA and/or HUD rules; provides information on personal protective equipment.
• Teaches how to effectively clean up dust generated by the work performed in the home or child-occupied facility and teaches Certified Renovators how to conduct a cleaning verification. This section also contains information about how to dispose of renovation waste.
• Teaches the requirements in the EPA and HUD Rules for creating and maintaining documentation of the work.
• Teaches the Certified Renovator how to train non-certified renovation workers in lead safe practices while on the job.