HAZMAT EMPLOYEE means a person who is employed by a hazmat employer and who directly affects hazmat transportation safety including: an owner-operator of a motor vehicle which transports hazmat; a person (including a self-employed person) who:
loads, unloads, or handles hazmat;
tests, reconditions, repairs, modifies, marks, or otherwise represents
packaging as qualified for use in the transportation of hazmat;
prepares hazmat for transportation;
is responsible for safety of transporting hazmat; or
operates a vehicle used to transport hazmat.
Training must be completed within 90 days of the first day of employment or the first day of a change in job function. Until training is completed, a hazmat employee must be directly supervised by a person who has been trained. Further, each hazmat employee must be provided with recurrent training at least once every 3 years. Hazardous Materials training requirements are found in 49 CFR, Part 172, Subpart H.
THE FIVE TYPES OF TRAINING REQUIRED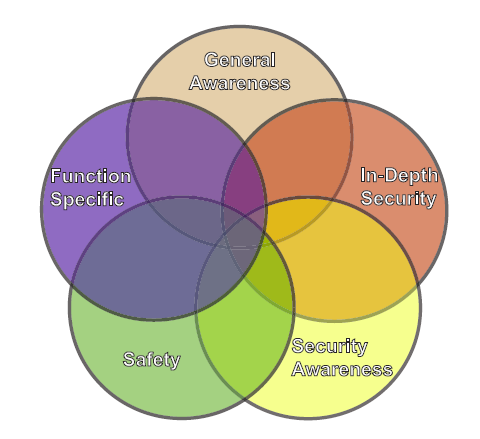 DOT GENERAL AWARENESS/FAMILIARIZATION: Provides hazmat employees with familiarity with the requirements of the Hazardous Materials Regulations and enables hazmat employees to recognize and identify hazardous materials. All hazmat employees are required to have general awareness/familiarization training. This course satisfies all ground hazmat carrier shipping requirements including FedEx and UPS.
This training provides a basic understanding of:
The Identification of Hazardous Materials
The Hazard Classification System
How to Use the Hazardous Materials Table
Packaging
Markings and Labels
Placards
Shipping Papers
Segregation
Understanding of the HMR Training Requirements
Requirements for Incident Reporting
Security
This course is based on the requirements for general awareness training as specified in 49 CFR 172.704 (Subpart H). Although this course is meant to satisfy USDOT's general training requirements, it does not cover function specific training.
Upon completion of this course you will receive a certificate of completion. This course can be taken as initial training or refresher training, and must be refreshed a minimum of every 3 years.
DOT FUNCTION SPECIFIC: Provides hazmat employees a detailed study of the requirements of the regulations applicable to the function(s) for which the person is responsible. Training needs will depend on the company operations and the hazmat employee's responsibilities. Your responsibility is to identify the specific topics and extent to which topics are covered to meet your employees' needs.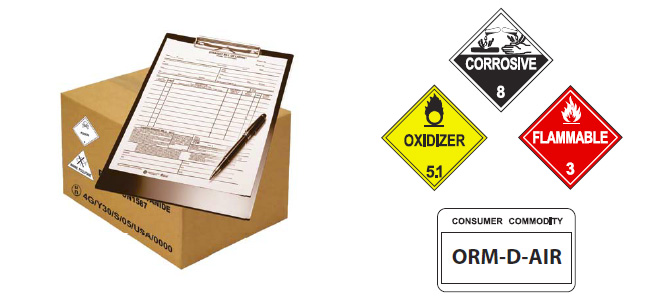 SAFETY TRAINING: Covers the hazards presented by hazardous materials, safe handling, emergency response information and methods and procedures for accident avoidance. Training that meets EPA and OSHA regulations may be acceptable in meeting the Materials Regulations. All hazmat employees are required to have safety training.
Topics may include:
Emergency Response Information
Emergency Response Telephone Numbers
Means of Egress
Employee Emergency Plans and Fire Prevention Plans
General Safety and Health Provisions
Employee Emergency Action Plans
Bulk Delivery and Mixing Vehicles
Contract Employer Responsibilities
Mechanical Integrity
Hazardous Waste Operations and
Emergency Response
New Technology Programs
Personal Protective Equipment
Respiratory Protection
Fire Protection
Fire Brigades
Portable Fire Extinguishers
Fixed Extinguishing Systems
Fire Detection Systems
Employee Alarm Systems
Materials Handling and Storage
Moving the Load
Crawler Locomotives and Truck Cranes
Electrical Safety-Related Work Practices
Confined and Enclosed Spaces
Precautions Before Entering
SECURITY AWARENESS TRAINING: Provides hazmat employees with a general understanding of the security risks associated with hazardous materials transportation and the methods designed to enhance transportation security. All hazmat employees are required to have security awareness training.
Topics may include:
Regulatory Requirements
Potential Threats
Potential Targets
Prevention Tools
IN-DEPTH SECURITY TRAINING: Training that provides a detailed understanding of a company's security plan including company security objectives, specific security procedures, employee responsibilities, actions to take in the event of a security breach and the organizational security structure. This training must be provided to hazmat employees who handle or perform regulated functions related to the transportation of the materials covered by the security plan or who are responsible for implementing the security plan.
Topics may include:
Security Objectives
Specific Security Procedures
Employee Responsibilities
Actions to Take in the Event of a Security Breach
Organizational Security Structure