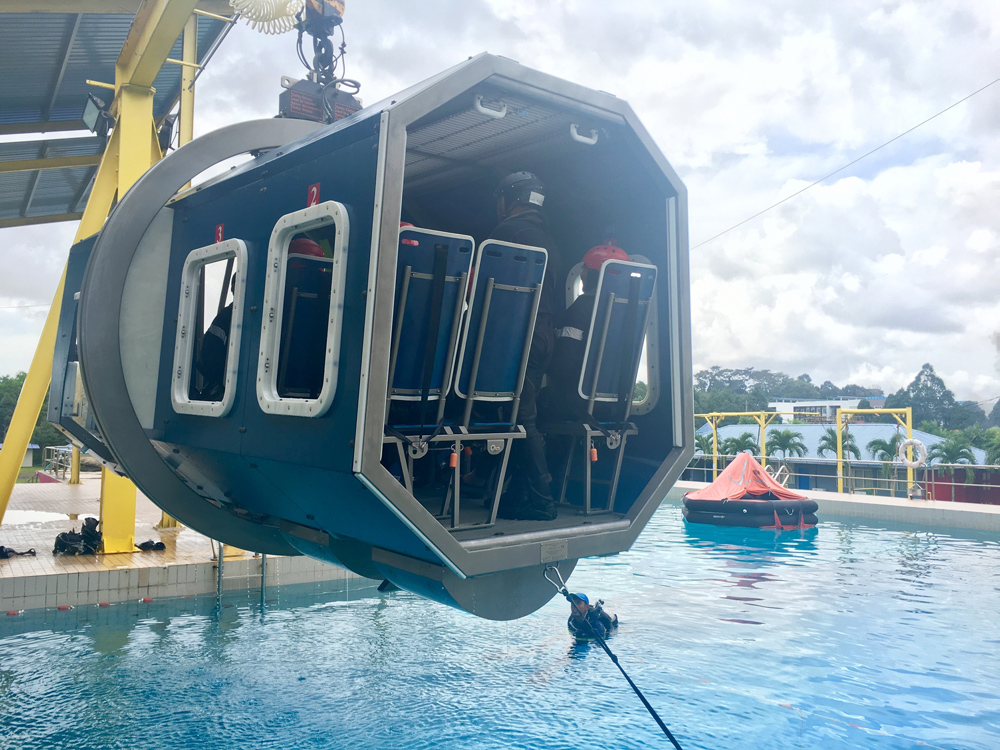 This course prepares delegates that intend to travel offshore by helicopter in a tropical environment by providing training in emergency response techniques.
Delegates are presented with theoretical training supplemented via demonstrations and delegate participation.
Delegates must be at least 16 years of age.
This course is designed for personnel who travel by helicopter over water in tropical environments.
An OPITO-approved Helicopter Underwater Escape Training certificate will be issued on successful completion of the course. Certification is valid for four years.
• Demonstrate proper use of safety equipment
• Appropriate actions prior to ditching
• Actions following simulated ditching
• Actions during immersion and inversion of helicopter
• Helicopter emergency procedures
• Sea survival techniques
Students will need to bring a valid photo ID. All delegates must bring swimwear.